Inspenet, March 16, 2023
The company Rope Robotics, from Denmark, patented the "BR-8" robot, the first robot that offers practical repairs of wind turbines in the field, four times faster than the manual method and providing greater safety to technicians.
This innovative robot can restore up to 3% of power output in less than a day per blade and at half the cost of manual solutions.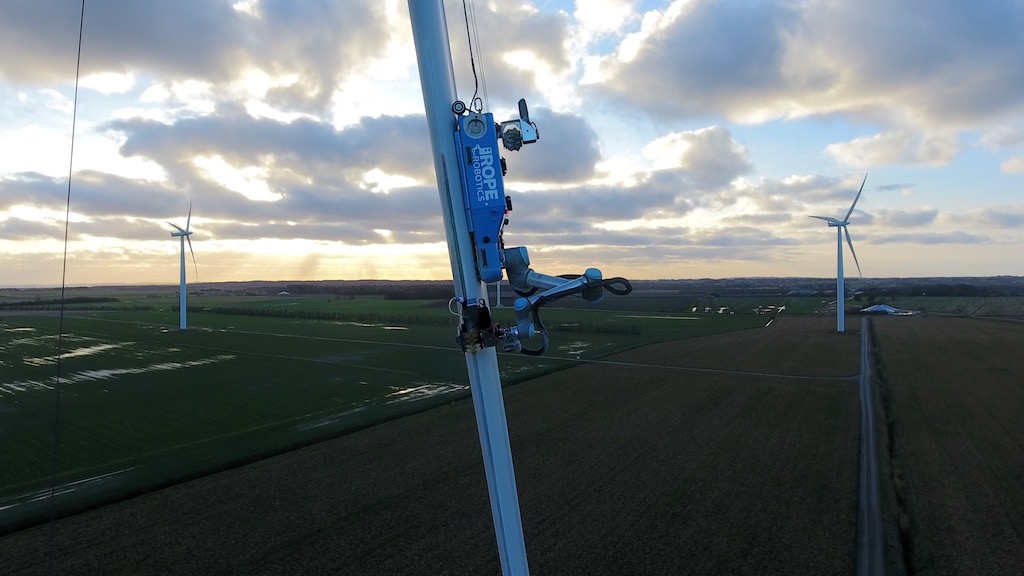 A first to market, Rope Robotics' nine robots have been in commercial operation for 18 months and have repaired more than 150 onshore wind turbine blades in the United States, Canada, South Africa and countries in Europe. They plan to use it offshore in 2024.
A growing problem, rain erosion damage compromises blade aerodynamic performance and in the worst case can lead to blade failure and turbine downtime.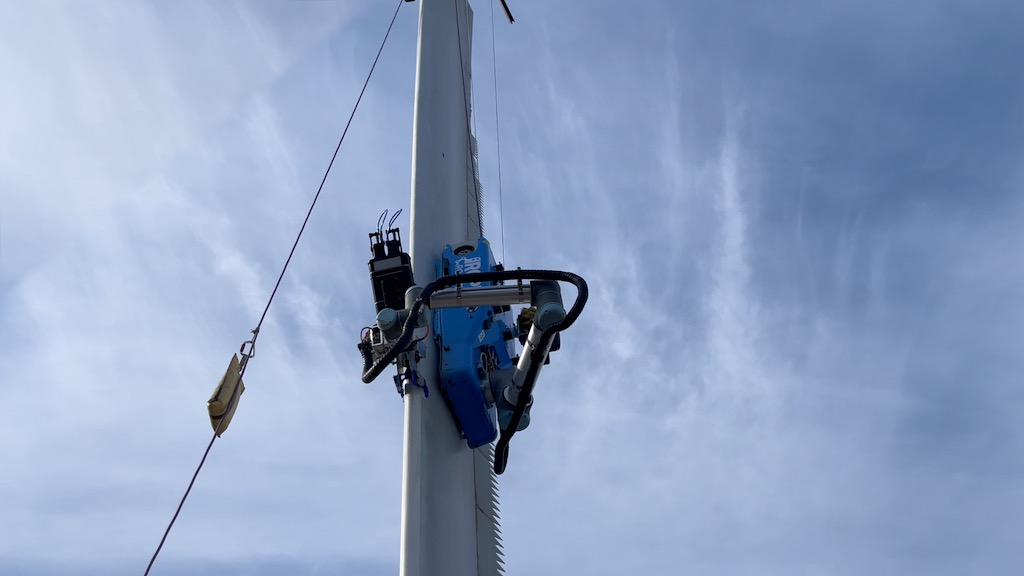 Repairs offered by Rope Robotics not only restore turbine power output, but are fast, cost-effective, efficient, and safe for technicians to perform in all but the most inclement weather conditions. Previously, technicians had to work with harmful chemicals all the way up to the blades, a high-risk work environment.
"Rain erosion is a serious problem and getting worse with longer rotor blades generating tip speeds of over 380 km/h. Raindrops at that speed act like a hail of bullets that, over time, damage the leading edge of the blade," explains Martin Huus Bjerge, CEO of Rope Robotics.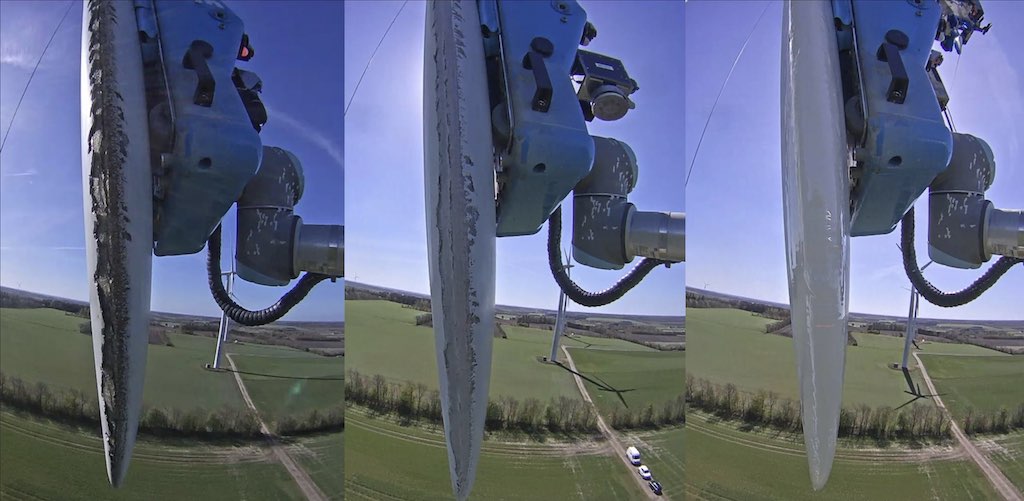 The efficient repair of the leading edge contributes to the extension of the useful life of one of the most expensive components of a wind turbine, which represents 25 to 30% of the construction cost.
The core of the system is a robot carrying visual sensors, which operates repair tools using a flexible arm, with technicians supervising the robot from any location, on-site or remotely.
Source and Photos : https://escapedigital.com.mx/tecnologia/rope-robotics-lanza-el-primer-robot-patentado-para-reparaciones-de-aerogeneradores-eolicos-4-veces-mas-rapido-que- the-manual-method-at-half-the-cost/
Don't miss the Inspenet News at: https://inspenet.com/inspenet-tv/