Inspenet, April 10, 2023
The Mexican company Vector Engineering International, SA de CV , has extensive experience and offers specialized services for the construction, energy and industrial transformation sectors.
Vector Engineering International provides specialized services in mechanical integrity of pipelines and industrial plants with certified inspectors authorized by the American Petroleum Institute (API / American Petroleum Institute) in API-510 pressure vessels, API-570 pipes, API-653 storage tanks .
They also have inspectors certified CWI (Certified Welding Inspector) by AWS (American Welding Society / American Welding Society), a highly recognized certification in the welding industry worldwide.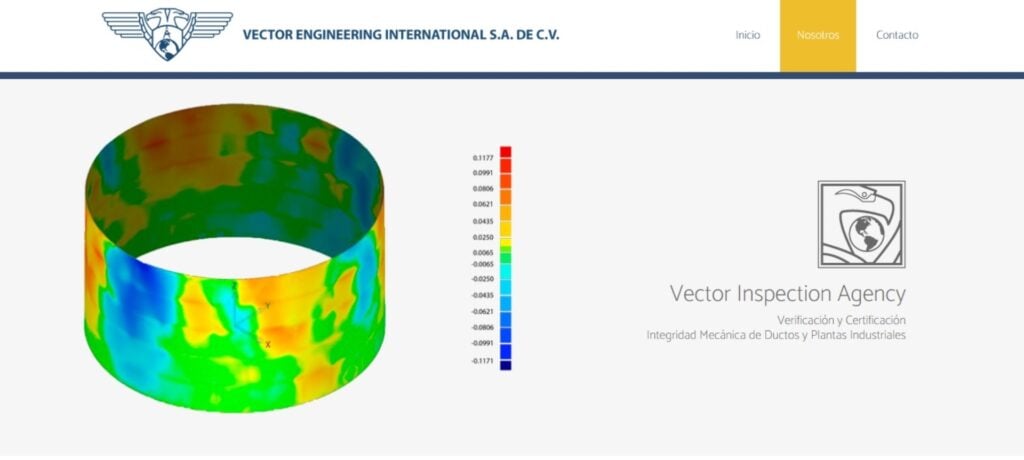 At Vector, they offer verification services for vessels subject to pressure in accordance with the NOM-STPS-020 standard, risk-based inspection, estimated useful life analysis, verification of maximum permissible operating pressure, failure and finite element analysis, studies geometric verticality and roundness, local deformations in static equipment, fitness for service, deterioration evaluation, Sil verification and Comprehensive diagnosis of industrial transformation plants.
The mechanical integrity services they carry out meet the highest international standards, through the use of appropriate technological tools and the participation of expert and qualified personnel.
For more information about Vector Engineering International services, visit their website: http://mxvector.com/
Source : Vector Engineering International Service Catalog
Photo: ShutterStock
Don't miss the Inspenet News at: https://inspenet.com/inspenet-tv/