Inspenet, April 13, 2023
China achieved a significant milestone in the shipping and shipbuilding industry by delivering the world's largest DP tanker, the NS Pioneer.
This tanker was designed and built by CSSC Dalian Shipbuilding Industry (DSIC) for Shanghai Northsea Shipping, a subsidiary of CNOOC Petrochemicals Import & Export.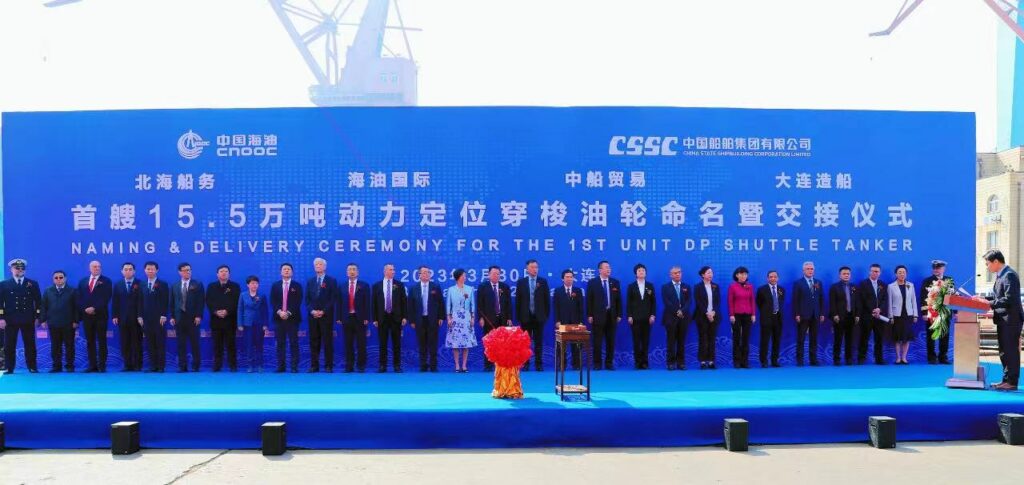 The vessel will work in the deepwater oil and gas fields of the world's largest deepwater oil and gas field; Buzios and Mero, which marks the return of DSIC to the oil tanker construction market.
With a capacity of 155,000 dwt, the NS Pioneer has an overall length of 279 metres, a beam of 48 meters and a draft of 23.7 metres, making it the largest DP tanker built, according to the latest technical specifications of Petrobras.
The tanker ship adopts the DP2 system, which ensures low power consumption and high maneuverability. It also meets Tier III standards for nitrogen oxide emissions.
The official delivery of "NS PIONEER" will make CNOOC the first Chinese company to operate DP tankers in international and domestic waters at the same time.
Source : https://eltransporte.com.do/china-entrega-el-buque-tanquero-dp-mas-grande-del-mundo/
Photos : https://www.xindemarinenews.com/en/shipbuilding/2023/0330/46843.html
Don't miss the Inspenet News at: https://inspenet.com/inspenet-tv/