Inspenet, May 19, 2023
The American Society for Non-Destructive Testing (ASNT) has recently conducted an international search for industry leaders to guide the Society as CEOs. Dr. David Alleyne, CEO of Guided Ultrasonics Limited (GUL) company, was chosen as one of five new ASNT Managing Directors.
More than 1,400 ASNT members voted in this year's elections. On April 17, 2023, the vote count was carried out and the results were confirmed by Intelliscan, Inc, ASNT's electoral partner.
As CEO, Dr. David Alleyne will help ASNT advance its strategic plan and advance the industry and services provided to professionals and members around the world.
Dr. David Alleyne: GUL Guided Wave Expert
Dr. David Alleyne is the Managing Director of Guided Ultrasonics Limited (GUL), a spin-off of the Imperial College Mechanical Engineering department. It is a recognized world leader in the industrial application of GW (Guided Wave) technology. He is on the advisory board of a major UK charity (IntoUniversity). He has also served on ASNT committees and has participated in many national and international code bodies including ASTM, NACE, BSI and ISO.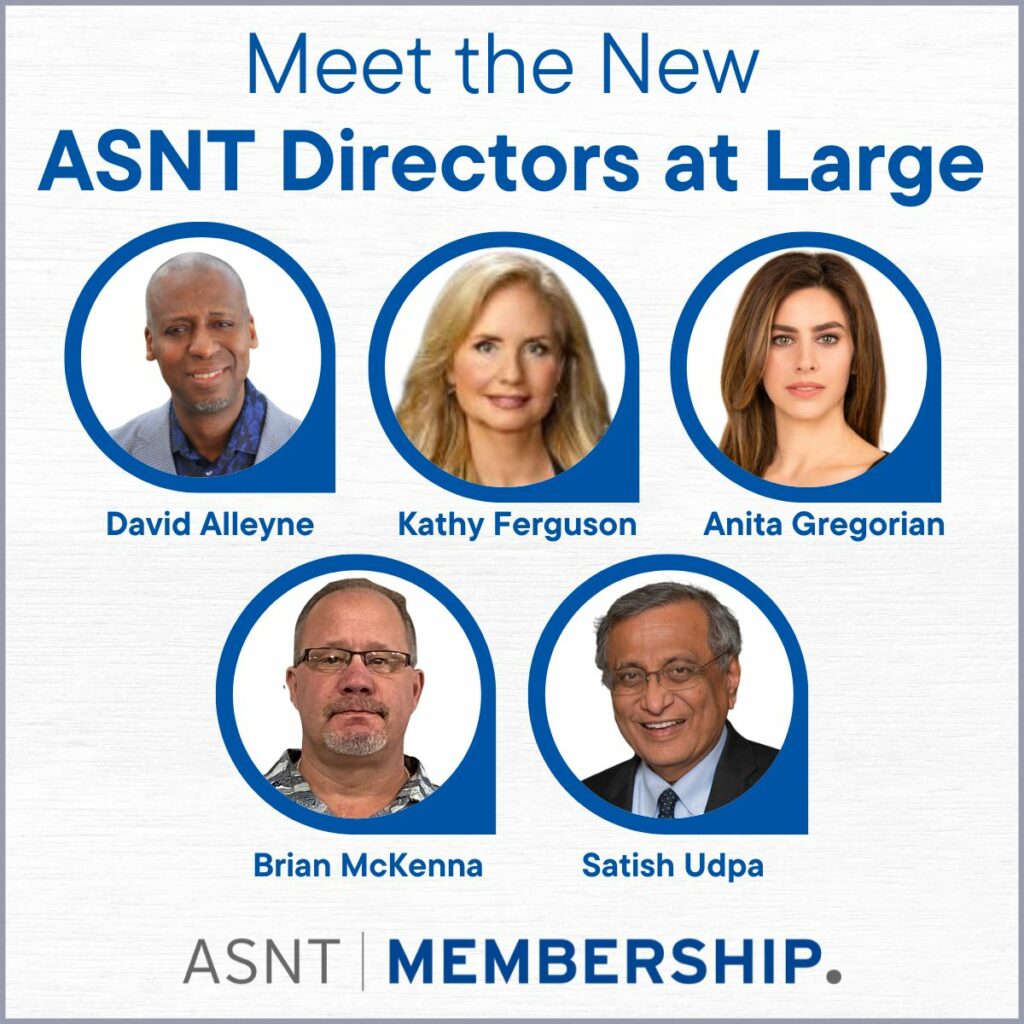 Meet the five outstanding leaders who will steer ASNT toward a future of excellence and technological advancement
In addition to Dr. Alleyne, the following were also elected as Managing Directors: Kathy Ferguson, Anita Gregorian, Brian McKenna and Satish Udpa. For more information about them, visit: https://asnt.org/MajorSiteSections/About/Leadership_Governance/Board_Election.aspx . The mandate of the new members of the ASNT Board of Directors will be for a period of three years, starting on July 1, 2023 and will run until June 30, 2026.
Source and photos : https://www.guided-ultrasonics.com/social/congratulation-to-dr-david-alleyne/ – LinkedIn Guided Ultrasonics Ltd. (GUL) – LinkedIn ASNT (The American Society for Nondestructive Testing)
Don't miss the Inspenet News at: https://inspenet.com/inspenet-tv/