Inspenet, September 13, 2023.
Last Sunday, Ethiopia announced the completion of the filling process of the Grand Renaissance Dam, a large-scale project located on a tributary of the Nile River. This development has raised regional water concerns and tensions with downstream neighbors Egypt and Sudan. The Egyptians reacted immediately, calling the filling of the dam "an illegal action."
"It is with great pleasure to announce the successful completion of the fourth and final filling of the Renaissance Dam," Prime Minister Abiy Ahmed said on X, formerly Twitter.
"There were many challenges. Many times we were dragged back. We had internal challenge and external pressure. We have reached this stage by uniting with God," Abiy said. "I think we will finish what we have planned next," he added.
It is important to note that this announcement by Ethiopia was made just 15 days after the three countries resumed negotiations, after a long period of pause to seek an agreement that considers the water needs of the three countries.
According to the country, the Grand Ethiopian Renaissance Dam (GERD) will not reduce the amount of water flowing downstream of the Nile River.
The fear of neighboring countries regarding Ethiopia's actions
Both Egypt and Sudan fear that this gigantic dam, costing $4.2 billion, will have a significant impact on the amount of Nile water they receive . They have repeatedly urged Addis Ababa to stop filling the dam until a consensus is reached on its operation.
The Ethiopian government communications service said in X that the dam, possibly the largest in Africa, was "a gift for generations."
For its part, the Egyptian Foreign Ministry has expressed strong disapproval and described as "illegal" the news that Ethiopia has completed the filling of its Grand Nile Renaissance Dam.
This action by Addis Ababa is considered to have a significant impact on the ongoing negotiations with Egypt and Sudan, which had been suspended in 2021 but resumed last month, according to a statement issued by the Egyptian Ministry.
When the hydroelectric megadam is operating at its maximum capacity (with dimensions of 1.8 kilometers long and 145 meters high), it is estimated that it could generate more than 5,000 MW of electricity annually. This would represent double Ethiopia's current electricity production, although only half of the country's population of 120 million currently has access to electricity .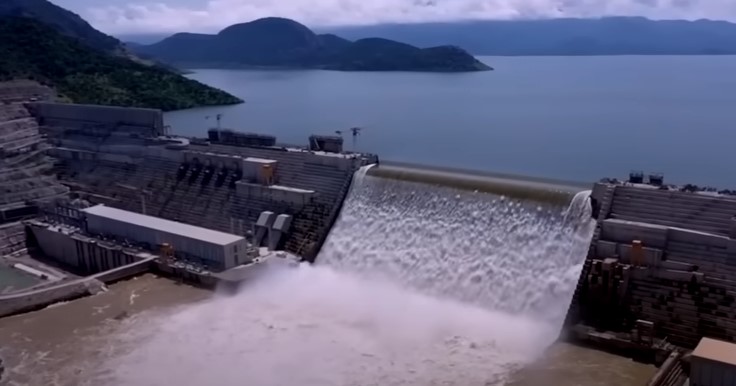 Meanwhile, Sudan did not issue an immediate response to the announcement, but it is important to note that Ethiopia's construction of the Grand Renaissance Dam has been the focal point of a long-running regional dispute since the project began in 2011.
Negotiations between the three governments, which resumed in Cairo on August 27 after a period of almost two and a half years of stalemate. These aim to achieve an agreement that takes into consideration the interests and concerns of the three nations. This was mentioned by the Egyptian Minister of Water Resources and Irrigation, Hani Sewilam, who also called for an end to unilateral actions.
Egypt, already facing severe water shortages, perceives the dam as an existential threat due to its dependence on the Nile River for 97% of its water needs.
According to the United Nations, there are concerns that Egypt could face water shortages by 2025 and parts of Sudan, where the conflict in Darfur was largely linked to the dispute over water access, are becoming increasingly vulnerable to drought as a result of climate change .